Fondazione ISI is the Lead Partner of the MEETING project, co-funded by the European Commission under the Horizon 2020 European Programme.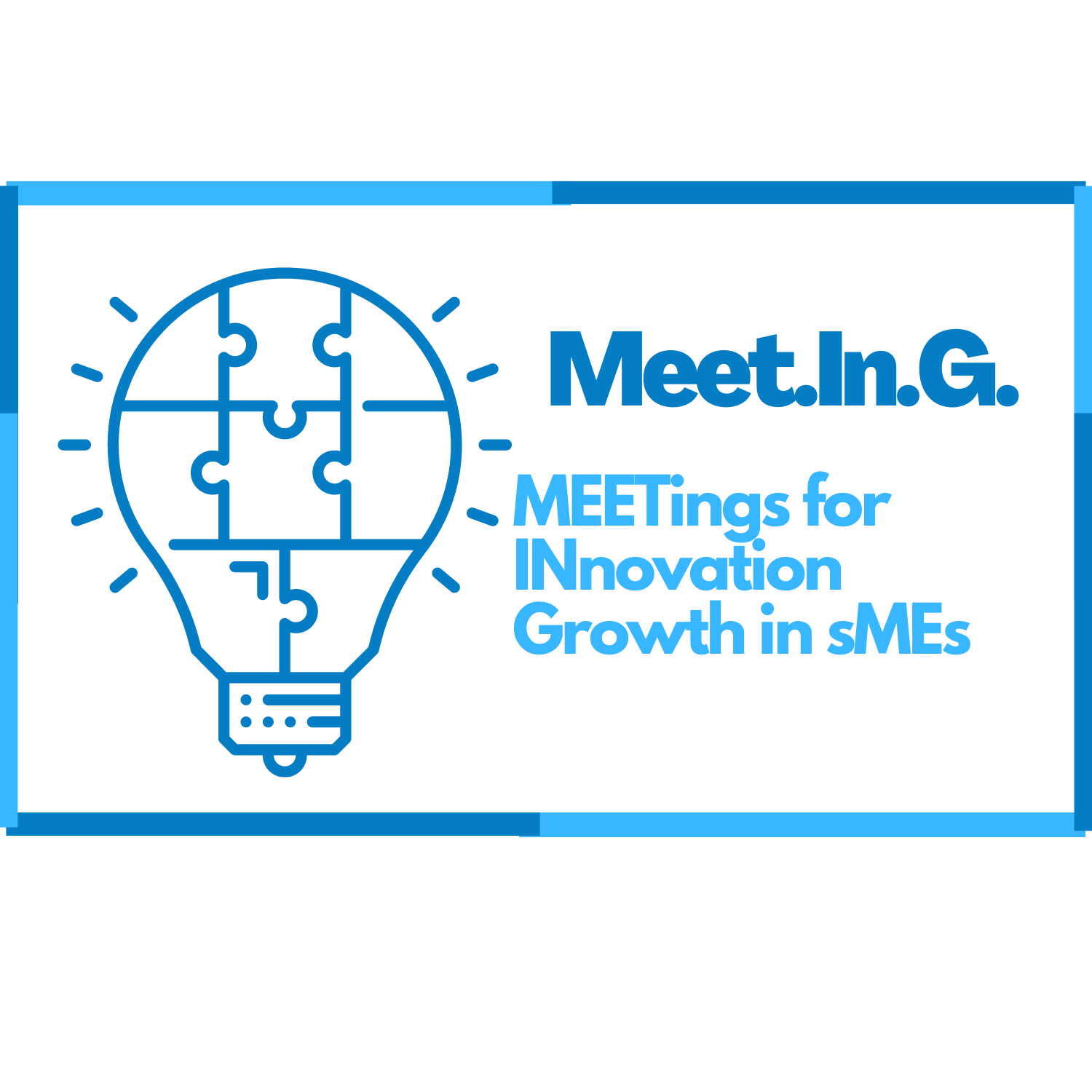 The project aims to design and validate new initiatives to support the open innovation processes of small and medium enterprises able to strengthen their collaboration with innovative startups. The design activities of MEETING (MEETings for INnovation Growth in SMEs: Enhancing collaboration with innovative start-ups) will take place within co-design workshops, during which the staff members of the three project partners Fondazione ISI, Toulon Var Technologies Innovation (TVT Innovation) and Hrvatska agencija za malo gospodarstvo, inovacije i investicije (HAMAG-BICRO) will collaborate to design and validate good practices able to meet this challenge.
The co-design workshops will be open to the participation of subjects external to the partnership, such as entrepreneurs, startuppers and experts in technology transfer and open innovation, who can contribute to the final result of the project.
The final output of the activities will be the elaboration of a document (Design Option Paper) in which the partners will have to describe the constitutive elements of the SME innovation support initiatives co-designed during the workshops. This document will be published and made available to all the stakeholders interested in tools and good practices aimed to facilitate the collaboration between SMEs and innovative start-ups.
Project Kick-off
The kick-off event of the MEETING project will take place on Thursday 30 July at 10.00 am.
The meeting, hosted by Foundazione ISI as project coordinator, will be held on the online platform ZOOM Meeting. During the event the objectives, the expected results of the project and the time schedule of activities will be shared.
Meeting Agenda
10:00: Presentation of the MEETING project
10:30: Presentation of the project partners
11:00: Discussion with participants
To participate and for more information about the project, please visit info@fondazioneisi.org.
Call for Applications
In order to increase the effectiveness of teamwork activities, the partnership is looking for a facilitator, who will carry out the following activities:
Structure the work activities of the workshops in agreement with the project partners;

Coordinate the group design work;

Ensure the elaboration of the expected outputs for each group work session;

Identify the most appropriate facilitation tools and techniques to achieve this goal;

Draw up and return to the project team summary reports of the work done during each workshop.
To find out more details about the job profile and apply go Here.
Fondazione ISI - info@fondazioneisi.org - 050503275